Executive Assessments and
Potential Appraisals for
Renewable Energy Companies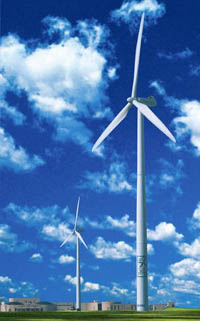 Do you need a high level of certainty in your personnel decisions?
As psychologists we are specialized in executive assessments, potential appraisals and development centers. We have accomplished numerous projects for renewable energy companies (solar energy, wind energy, photovoltaics, biogas, solar thermal power plants etc.). We are familiar with industry specific operation processes and typical requirements, which holders of positions and important functions in sustainable energy companies have to meet.
Of course every company has its own requirements.
We would be glad to discuss your specific requirements with you.
After this we conduct customized assessments to make them observable and measurable.
Ensure your investments in new staff members and executives!
The basic idea of our assessments:
Management work samples are much more reliable
than self-descriptions!
At a compact assessment day the candidate gets several fair opportunities to exhibit a broad spectrum of his relevant competencies, capabilities and aptitude. In up to seven work samples, management case studies and simulations, we evoke behavior that leads to success on the future target position. As an observer you can observe your future staff member or manager in situations close to reality. You will see if he meets your requirements. Experience, how he or she e.g. manages a complex project, negotiates or presents your products and services to potential customers.
This is much more than just talking about it in an interview.
Read more about our assessments, our advantages and your benefits.
Examples of positions in renewable energy companies hold by
participants of our assessments and accomplished development centers:
CEO Americas
CEO, COO, CFO Germany
Director Indochina
Country Manager Thailand
Global Marketing Manager
International Marketing & Business Development Manager
Business Development Manager Europe
Business Development Manager Asia Pacific
Manager Project Finance
Manager Equity Sales
Senior Investment Manager M&A
Head of Service Organisation
Head of Corporate Quality Management
Team Leader Order Processing International
Portfolio Manager Off-grid Products
Head of Corporate Communications Asia-Pacific
Assistant to CEO
Director Técnico Spain
Coordinador Grandes Proyectos
Project Development Manager for the Western United States
Project Development Manager Biofuels
Sales Manager India
Business Development & Market Strategy Analyst
Consultant Strategic Planning
Controller
Project Manager Photovoltaics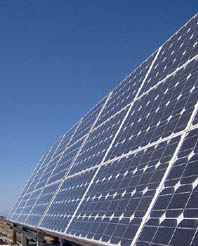 We would be pleased to outline to you an assessment that is customized to the requirements of your company and a specific position. We look forward to offering you advice and information at any time and without obligation.
See also:
Schedule of an New Energy specific Assessment
Handout New Energy-specific Assessments (PDF, 136 KB)