Potential Assessment
Many employees carry more capabilities than they exhibit
or may exhibit at present!
Targets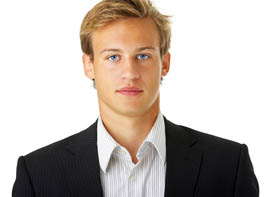 Who was born as an excellent top-manager? Nobody!
Most of us have to go a long laborious way of personal development to reach that status.
As a human resources or talent manager, you support the employees of your company on this way.
Do you want to accomplish your talent management and personnel development activities on demand and efficient? Then our potential assessment is the right preliminary diagnostic measure.
Detect strengths, talents, fields for improvement and potentials. Propose your staff members specific development activities that are based on their portfolio of competencies
and strategic requirements of your company.
Our Offer
With our potential assessment, we make visible what a staff member can accomplish in addition and beyond his past and present performance.
The employee obtains the opportunity, to try himself in new roles and to confirm his motivation and career plans. Our potential assessment provides you and the employee with a comprehensive evaluation of his development status, his strengths, his fields for improvement, his readiness to learn and his potentials.
Method
The main objective of our potential assessments is to exceed the determination of the present capabilities and to gain the assessment of the potentials for functions, roles and future tasks the candidate has not yet assumed.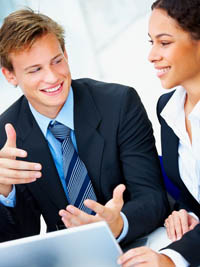 To reach this objective, we compile management work samples, case studies, role simulations and other tasks in a way that they represent a realistic extract of a manager's normal day on a feasible target position. This compilation contains numerous competency evocators which make necessary competencies visible, observable and measurable.
The evaluation of the candidate's strengths, weaknesses, fields for development and potentials is based on several observations of several behaviors in different work samples. After every work sample, we use behavior anchors to document and evaluate the observations in a structured manner. Then we aggregate observations and integrate the evaluations into scores for behavior dimensions and requirement criteria.
For the assessment of potentials, we repeat tasks after intermediate feedback and coaching. Better performance during the second round is a good indicator of learning potential.
In addition, we measure latent competencies and potential catalysts.
As the second and third method we use interviews as well as motivation and personality questionnaires. In this way, a comprehensive traceable picture develops. The findings of our potential assessments are an excellent basis for substantial development conversations.
Enhance your Talent Management!
More Benefits
You get answers to the following questions:
Is your staff member capable of successfully filling a leadership or management position? Or would it be better to recommend him e.g. an expert career track?
How strong is the learning potential of your staff member?
What kind of support needs your staff member to grow into new roles and responsibilities? How much effort would be necessary?
Which young staff member has talent or potential for continuative tasks with more responsibilities? Who is a talent / high potential?
Our advantages
We develop new management work samples and simulations, specific for your company and custom tailored to your business requirements and a specific position.
As psychologists specialized in executive and occupational assessments we have developed advanced methods to measure criteria that are difficult to measure (e.g. meta-disciplinary competencies like analytic abilities, initiative, entrepreneurial thinking and acting, negotiation skills).
We provide advanced methods to analyze the requirements of the target position
Use our wealth of experience to evaluate and benchmark the level of competencies and capabilities of your candidates! We are specialized assessment providers for more than 20 years. We have conducted more than 500 assessments for a broad spectrum of international executive and management positions. Here you will find examples.
We offer sensitive, motivating and at the same time realistic and traceable feedback for the participants of our potential assessments.
For top level executives, we offer variants in which we revise the work samples and simulations comprehensively. We discuss and evaluate intentions, strategies, concepts, attitudes and values together with the executives. These variants gain maximized acceptance.
We offer different service levels up to full service including design, introduction, conduction, project management, fine-tuning and long term evaluation of potential or executive assessments, development centers and other assessment variants.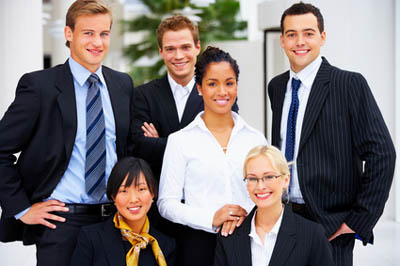 Examples of accomplished potential assessments:
Country Manager - International Solar Energy Company
Team Manager - Bank
Consultant IT-Systems - Consultancy
Head of Credit Office - International Real Estate Bank
Head of HR Department - Trading Company
High Potentials - Telecom
Credit Officer - Real Estate Bank
Account Executive - Facility Management
Junior Executive Manager - TV Marketing Company
Junior Executive Manager - Automotive
Senior Manager - Financial Audits, Tax Advice
We conduct potential assessments in an individual and discrete one day format or as a less expensive group assessment with 3- 12 candidates on one up to three days depending on the predictive validity you need.
We support your strategic long term workforce planning.
In case a group of young talents particcipates, we provide a portfolio overview about their strenghts, potentials, weaknesses and fields for improvements you can use for your personnel development and long term workforce planning.
Have a look at a schedule.
This page as downloadable pdf (86kb).
Let us have a first conversation without obligation to find out more!

     Email: